Truck And Bus Accidents
The Advantages of a Semi Truck Accident Attorney
If you or a family member has been injured by a large truck, you need a semi-truck accident attorney in Lakeland, FL to help fight for your rights. Unfortunately, even if the other driver is at fault, you may be in for quite the fight as the company attempts to discredit your claims and minimize your injuries, and they may even suggest that your actions caused the accident. That means that once you've addressed any pressing health issues, it's important to locate the best semi truck accident attorneys in Lakeland, FL that you can find.
The reasons for hiring a competent semi truck accident lawyer are numerous, and it all stems from the fact that semi trucks can weigh up to 40 tons, causing devastation in just about any accident. But to make matters more complicated, many trucks and their sponsoring companies have large legal teams ready to spring into action, and that means a protracted battle that can be hard to win if you don't have the right resources lined up in your corner.
The good news is that a skilled semi truck accident lawyer in Lakeland, FL can help you navigate the various legal issues, maximizing your payout and ensuring that you get justice if you've been injured in a semi truck accident. And with millions of dollars on the line, that payout is more than just a way to guard against rising medical bills, it's a way that you can ensure that you and your family can have the law work for you, not against you.
If you're wondering whether you need to hire a semi truck accident attorney after your Lakeland, FL area accident, know that it's important to act fast. The other side likely has an army of lawyers ready to cast doubt and blame on anyone but their driver and policies, and if you wait too long you may end up going along with an option that may be in their best interest, not yours. In order to protect your rights, it's important to reach out as soon as you can. 
A Case Against a Trucking Company is Often the Fight of Your Life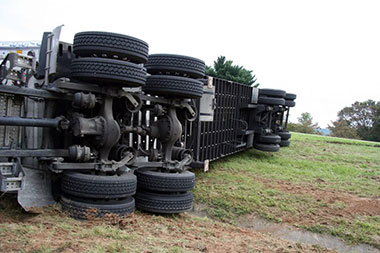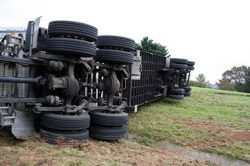 Commercial vehicle accidents often result in serious or life threatening injuries. You should seek legal help if you or a family member have been injured in an accident with any of the following:
semi-truck, including flatbed, agriculture or livestock haulers, and trucks with oversized loads
cement or mixer truck
dump truck or rock hauler
truck carrying hazardous materials
garbage truck operated by a government contractor
fire rescue truck
tour bus or motor coach
What Should I Look For ?
The first thing to know about truck accident cases is that they are significantly different than most car accident cases. Semi-trucks are not only bigger and heavier than passenger cars, they are subject to a number of state and federal statutes and regulations. These laws are intended to promote safety and reduce the number of injuries and deaths that occur on the highways with trucks.  You should hire an attorney who is familiar with these laws and knows what to look for.
The physical forces involved in a collision with a semi-truck are significantly greater than with a car. There is essentially no such thing as a fender bender with a semi-truck as virtually all impacts with a semi-truck are significant. Even a 5,000 pound SUV is no match for a semi-truck in a collision. Because of this, the government has imposed regulations on who is qualified to drive semi-trucks, how many hours are allowed behind the wheel, mandatory maintenance standards, minimum insurance requirements, and mandatory record keeping requirements for trucking companies.
Tour buses are essentially semi-truck chassis that are packaged as a single unit to haul people.  Tour buses (non-municipal buses) are required to have federal motor carrier licenses, just as semi-trucks, as described below.
What Are The Special Safety Laws For Trucks?
The Federal Motor Carrier Safety Administration (FMCSA) creates safety and liability requirements that are unique to semi-trucks. These statutes were intended to protect the public from trucking companies engaged in interstate commerce. Florida has adopted all of the same safety regulations to apply to all intrastate commerce with the exception of some agricultural vehicles (see section 316.302 for trucks and 316.70, Fla. Stat. for buses).
Frequent violations of FMCSA regulations are:
Fatigued drivers with too many hours on the road without rest breaks
Failure to maintain or replace vehicle lights
Failure to properly secure a load or overloading a truck
Failure to engage emergency lights and flares or triangles at 10, 100, and 200 feet while pulled over
Improper parking on the side of the road, usually to avoid an hours violation
Hiring unqualified drivers
Drivers who are aggressive or make manuevers that are dangerous
Failure to keep required logs or trip documentation
Improper use of cell phones or handheld devices (49 CFR Part 383, 384, 390, 391 and 392 of the Federal Motor Carrier Safety Regulations (FMCSR))
Drivers who are too ill to safely operate a truck or commercial vehicle
Use of drugs or alcohol while driving or driving under the influence of such substances
Experienced and Knowledgeable Florida Truck Accident Attorney
In cases against semi-truck drivers and the trucking companies that they work for, the driver is oftentimes fighting to keep his job after an accident. Meanwhile, the trucking company is defending its way of life by defending a lawsuit. Most trucking companies will never admit that they or their driver did anything wrong.  Litigation against trucking companies is often very intense and expensive.
Truck Jackknife Accidents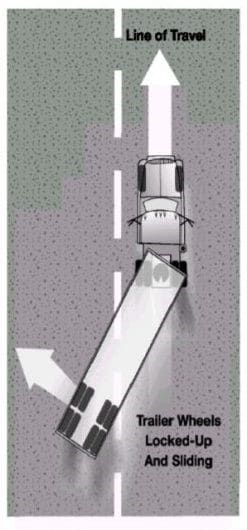 For instance, many truck accidents are the result of driver error but proving it can be difficult.  Take the case of a semi-truck that has jackknifed.  The driver will often blame something besides bad driving, however, it is known that a jackknife typically only occurs with the wheels locked up during a slide as illustrated in the Florida CDL Drivers Handbook in Figure 6.2.
Trailer jackknife accidents are some of the most common truck accidents.  Many of them can be prevented by paying proper attention to the roadway, maintaining a safe following distance, proper vehicle maintenance, and proper braking techniques (failure to correct a braking skid or improper skid recovery technique).
At some point during a jackknife, the truck becomes uncontrollable as the sideways force on the rear axles of the tractor overcomes traction and the cab spins around.
Improper Loading Of Trucks
Florida law requires that truck drivers properly load and secure their cargo before travel.  This job is not always performed by the truck driver as he or she may not be granted access inside a locked trailer.  In that case, the shipper who loaded the cargo on the loading dock may be held legally responsible if improper loading was a cause of the accident.
Figure 3.1 illustrating correct and incorrect trailer loading is from the Florida CDL Driver's Handbook.
Paying Proper Attention To The Road Ahead
When driving a commercial vehicle or semi-truck, the driver should be paying adequate attention to the road ahead and keep a proper lookout distance for traffic and other hazards in front of the truck.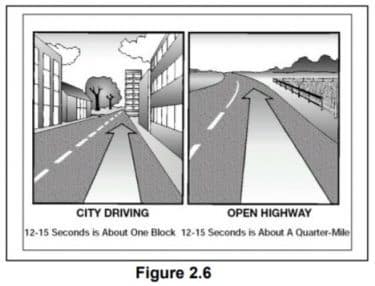 In keeping a proper lookout ahead of the truck, the driver should allot for one city block ahead in city driving and a quarter-mile ahead for highway or rural driving.
This accounts for the distance normally traveled by the truck in 12-15 seconds.  Figure 2.6 illustrates the approximate viewpoint of the driver from the Florida CDL Driver's Handbook.
Anything in this field of view for the driver is fair game to argue that the truck driver should have been able to avoid a collision.
Distance Needed To Stop A Moving Semi-Truck
A moving semi-truck needs more space to stop than a car.  Figure 2.11 from the Florida CDL Driver's Handbook illustrates these distances in relation to a football field along with a standard allowance for reaction time and perception distance.
While a truck driver applying the brake pedal at 55 mph can stop the truck in less than 300 feet, you can see that there is a significant distance added for perception and reaction (moving the right foot from the accelerator pedal to the brake pedal).
The perception distance directly correlates to keeping a proper lookout on the roadway as discussed above.
Insurance In Truck Accident Cases
In an accident with a semi-truck, there are often multiple insurance policies that should be examined to determine the order and the overall applicable coverage.  Most semi-trucks are operated under some sort of lease agreement with a trucking company or a shipper.  Some semi-trucks are driven by an owner-operator who "leases" their truck to a trucking company or shipper.
In addition to insurance coverage purchased by the owner of the semi-truck, the trucking company or shipper likely has its own insurance policy.  The trucking company or shipper will also usually be qualified as a "motor carrier" under federal law which requires special insurance endorsements and coverage of at least $1 million (Florida law only requires semi-trucks to carry $300,000 in coverage (see section 627.7415, Fla. Stat. for vehicles over a gross weight of 44,000 lbs.).
What Can I Recover In A Truck Accident Case?
The types of compensation that you may be able to recover in a truck accident case can be for:
past and future medical expenses
past and future pain and suffering
loss of future earning capacity
inconvenience
mental anguish
loss of consortium for spouse
punitive damages where legally permitted
Get Research On The Trucking Company Or Tour Bus Operator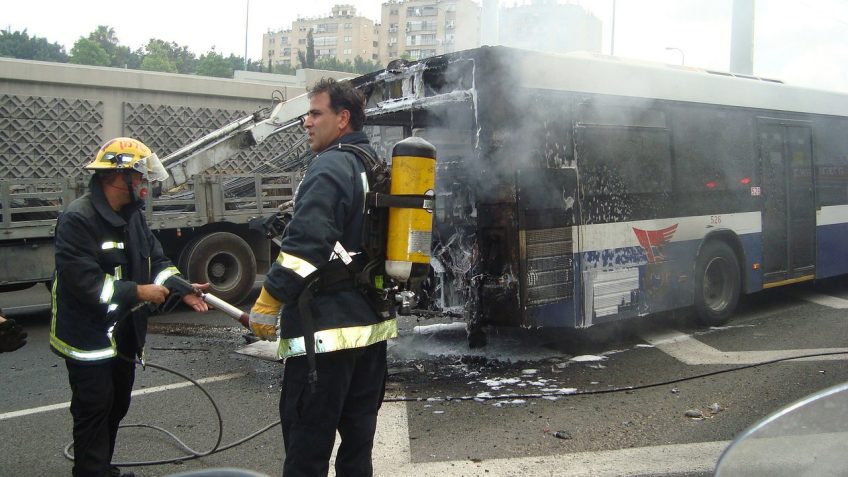 The FMCSA makes certain information available to the public regarding commercial motor vehicle accidents.  In order to make the most out of your commercial vehicle accident case, you and your attorney should review all information available about the bus operator or trucking company from previous accidents.  This information is generally available here.
You will also need to know the following:
Was the truck driver properly licensed or qualified to drive the vehicle?
How much insurance is there from all applicable sources including motor carriers?
Did the company comply with all load size or weight requirements under Florida and federal law?
Did the company have all of the necessary permits (including hazmat, oversize load, trip permits, escort vehicles)?
Were there proper inspections done by the driver and periodically by the company?
Updates To Florida's Trucking Laws
Several changes were made to Florida's trucking laws in 2016.  First, section 316.515(3), Fla. Stat. was amended to increase semi-trailer lengths to 57 feet without any special permits.
Second, section 316.003(56), Fla. Stat., allows temporary "port of entry" truck permits to commercial carriers.  This port of entry law allows a trucking company to purchase a temporary operating permit at weigh stations along designated routes on I-10, I-75, and I-95.  Operating outside of the designated areas subjects the trucking company to fines.  The consequence for safety to the public is looser standards of enforcement.
Hazmat Placards Required
Driving trucks carrying hazardous materials present special dangers to the public.  Truck drivers are required to know if their trucks are carrying any hazardous materials (explosives, gases, poisons, radioactive, or combustible materials).
These placards as well as identification numbers are required to be posted outside the vehicle to avoid injuries to rescuers as well as injury or death to other motorists in the event of an accident.
Special permits may also be needed under certain circumstances to haul hazardous materials along specific routes.
Garbage Truck Accidents
Over the years, Polk County has seen several severe injury and accident cases involving garbage trucks.  Garbage trucks are usually operated by government contractors, with a regional or national presence, and typically carry a $5 million liability insurance policy according to their local government contracts.
In cases against government contractors, there may be pre-suit notice requirements in order to obtain a limited waiver of sovereign immunity under Florida law.  Depending on the severity of damages, the policy limits from the garbage truck operator may not be enough to satisfy all of the damages on a particular case and your attorney may need to exhaust all possible avenues of legal remedies.
Talk To a Truck Accident Attorney Today
There is a lot of law and science that goes into properly investigating a commercial vehicle accident case.  At Russo Law, we have the resources to investigate your claim properly, preserve any evidence that is necessary, and pursue your case in litigation to the very end. Our Lakeland truck accident and commercial vehicle accident attorneys can help you bring your case against a trucking company or bus operator that failed to follow the rules and put you in the line of danger.
Rather than going it alone, hiring an attorney for your truck accident lawsuit brings the best results to your case.  Set up your free consultation today.
Click here for directions with Google Maps
Read More About Truck Accidents On Our Blog
For recent legal topics, please see our personal injury blog or check out our FAQ page.  We help clients located Lakeland, Winter Haven, Bartow, and Haines City with Polk County, Florida truck accident cases.
More Information