Lakeland Car Accident Lawyer
Let Our Car Accident Lawyers in Florida Help You Today
Have you been hurt in a car crash? Maybe you don't know where to turn for help. Or maybe you have life-changing injuries and you don't know how to pay your medical bills. Don't struggle alone – our team is here for you.
At Russo Law, our lawyers have helped numerous accident victims get justice after car crashes. If you have a claim, we will do everything possible to get you fair compensation. We're committed to our clients – no case is too complex or too simple for us to handle.
You deserve the best car accident lawyer in Florida to manage your case. At Russo Law, our accident attorneys have the experience to help you get the damages you deserve for your injuries. To schedule a free, no-obligation meeting, call us now.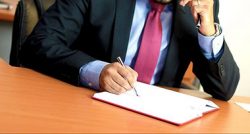 Car Accidents in Florida
Whether it's a simple "fender bender" or a multi-car collision, every crash is different. In every case, though, there's always the possibility of serious injury. Car accident injuries can include:
Cuts and bruises
Nerve damage
Musculoskeletal injuries e.g. sprains
Back and neck injuries
In severe cases, victims may suffer limb loss, paralysis, or death.
No matter what type of case you have, you need an injury lawyer to evaluate your case. This is the only way to ensure you sue the person(s) responsible for your injuries and get the compensation you deserve.
Even if you think it's a minor accident, don't hesitate to contact our law firm. There's always the chance you could be entitled to compensation. Every initial consultation is free – you have nothing to lose by calling for advice.
Proving Your Car Accident Case in Lakeland FL
To get the compensation you deserve, you must prove four key facts.
Someone owed you a duty of care. Every driver has a duty to consider the safety of other road users, meaning they owe you this duty of care.

The driver acted

negligently or recklessly

. Meaning, they drove

below

the standards expected of them. Examples are speeding,

running a red light

, or texting and driving.

The driver's negligence caused the accident and your injuries.
You suffered loss or harm as a result of the accident in the car.
Depending on your case, you may need to sue a driver, an insurance company, or even an employer. You might also need to sue the car manufacturer if there's a product defect.
Our car accident lawyers in South Florida can explain how to prove your case in more detail. But let's look at some of the legal issues which may arise.
Liability in Rear End Collisions
For rear-end collisions, Florida has a rebuttable "presumption of negligence" created by case law. Rear-end collisions are sometimes disputed by insurance companies, particularly when they believe that their driver may have a defense to striking the rear of a car in front.
Available defenses include a mechanical failure of the rear vehicle (i.e. brakes failed), sudden and unexpected stop of the car in front, that the car in front was illegally stopped in the roadway, or that the car in front bears some degree of comparative fault (see Restal v. Nocera, citing Birge v. Charron).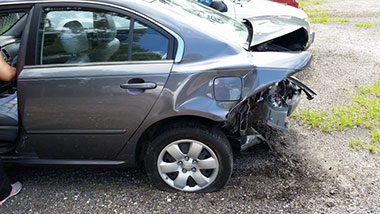 Other cases such as Fonger v. Nall held that a sudden stop at an intersection is not unexpected and can be anticipated, therefore, a sudden stop at an intersection is generally not sufficient to rebut the presumption.
It's not always easy to prove liability. Our South Florida car accident lawyers can determine who is at fault and make sure you sue the right party.
Vicarious Liability and the "Dangerous Instrumentality" Doctrine
The negligent driver who caused the accident can be held liable. However, the vehicle owner may also be liable. This is known as vicarious liability or dangerous instrumentality. In fact, insurers often hold owners responsible when deciding liability due to this principle.
As mentioned, you may also be able to sue other parties. For example, say an employer does not have an official policy establishing that drivers are "independent contractors" while driving their own vehicles (such as pizza delivery drivers). The employer may be responsible for the accident when the driver is doing something to benefit the employer.
Accidents Caused by Minors
In an accident involving a minor under the age of 18, the parents may have purchased a car in the name of their child and purchased a separate insurance policy. They do so thinking that it limits their liability. However, section 322.09, Fla. Stat., requires that an adult agree to be jointly and severally liable for damages caused by the minor child in a car accident.
Therefore, if the minor child only has a very small insurance policy, you may be making a mistake by settling for policy limits when there is a legal claim (and another insurance policy).
Improper Vehicle Maintenance and Negligent Entrustment
Other claims available may involve negligent maintenance of a vehicle, negligent entrustment of the vehicle to a person who does not have a driver's license or should not be driving because of a suspended or revoked license, or a failure to secure the keys to a vehicle that allow for it to be stolen.
Holding Ridesharing Companies Accountable
For ridesharing services (aka "Transportation Network Companies" or "TNC's" under Florida law), such as Uber and Lyft, the cases can get more complex. Further still, your accident may involve an "autonomous" or "self-driving" car that first became legal in Florida in 2016.
Uninsured Drivers and Your Auto Policy
Finally, you may have to sue your own insurance company for an uninsured motorist claim (because the other driver either didn't have insurance or didn't have enough) or because your insurance company denied your claim or improperly delayed in settling your claim.
Not sure who to sue? Call our Florida car accident lawyers for a free, no-obligation meeting.
What Damages Can I Collect?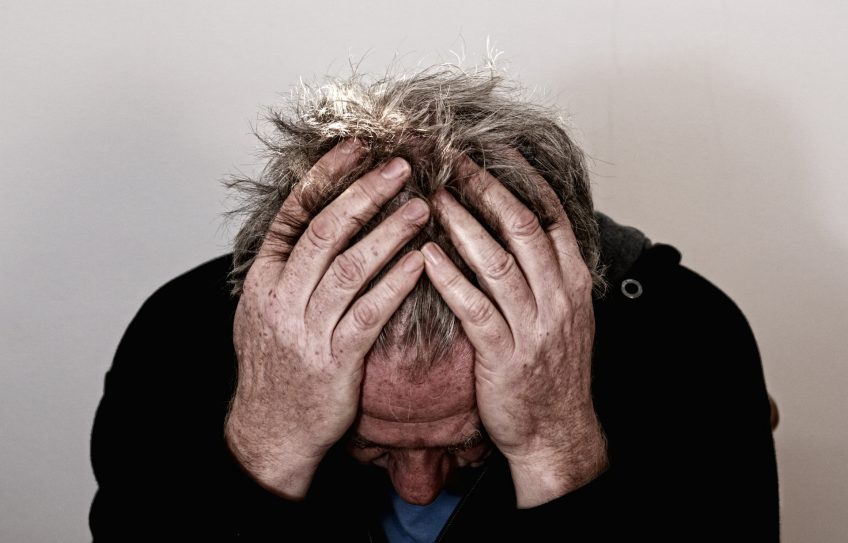 In a lawsuit, you can claim various damages including:
Past and future medical expenses
Past and future pain and suffering
Past and future mental anguish
Past and future loss of capacity for enjoyment of life
Disability, including wage losses in the past and earning capacity in the future
Inconvenience
Loss of consortium for relationship damages by reason of injury to a spouse
Punitive damages if the at-fault driver was intoxicated or grossly negligent
Recent changes to Florida law on March 24, 2023 may impact the amount of past and future medical expenses that you can present at trial. In particular, the amounts actually paid by Medicare, Medicaid, or health insurance may be admissible as evidence.
Further, "letters of protection" (or promises to pay medical bills from settlement proceeds) are admissible as well as identity of referral source, whether a factoring company is involved and what a factoring company has paid to acquire medical debt.
The number of referrals (frequency and financial benefit) made by the plaintiff's attorney is admissible to argue the bias of a testifying medical provider.
No-Fault Car Insurance Is Your Primary Source of Payment for Medical Expenses
The No-Fault Law in Florida
The next thing you should know is that Florida is a no-fault state (please note that there have been several bills introduced in recent years to repeal the no-fault system for car accidents). This means that your own insurance company is primary in the event that you are hurt in an accident, including a pedestrian or bicycle accident.
Florida no-fault coverage pays up to your limits (typically $10,000) at 80/20. Therefore, 80% of your medical bills are covered up to $10,000 by no-fault. By the time that your no-fault coverage is exhausted, you will have at least a $2,500 balance with your medical providers.
Emergency Medical Conditions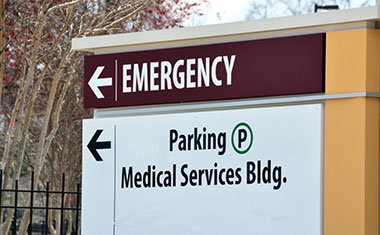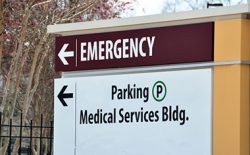 No-fault coverage got more complicated recently in that claimants without an "emergency medical condition" ("EMC") are only given $2,500 in no-fault coverage and your no-fault coverage is waived completely if you do not receive treatment within 14 days of your accident.
If you have been involved in an accident and are hurt, we urge you to get treatment as soon as possible. Then, contact our car accident lawyers in Lakeland.
Collateral Source Payments and Resolution of Liens
You may also have medical payments coverage on your automobile policy to cover the 20% balance that is not covered. Your health insurance will pay after your no-fault benefits have been exhausted but will have a lien against any recovery that you make. These are called "collateral sources" in Florida.
We can negotiate any liens against your case for you, including private health insurance, Medicare, and Medicaid. In some instances, we may even be able to obtain a waiver from a lienholder on your case.
Permanent Injury Threshold For Car Accidents
You should also know that you need to have some degree of permanency to your injuries in order to have a claim for non-economic damages such as pain and suffering for a car accident case in Florida. This is frequently called the no-fault "threshold" in Florida. If your injury does not exceed the "threshold," then you can't  claim pain and suffering damages at trial.
Permanency is usually determined by a doctor who gives you a rating according to the AMA Guides to the Evaluation of Permanent Impairment.
Listed below are the statutory situations in which the "threshold" is met (Section 627.737(2), Fla. Stat):
Significant and permanent loss of an important bodily function.

Permanent injury within a reasonable degree of medical probability, other than scarring or disfigurement.

Significant and permanent scarring or disfigurement.

Death.
This is yet another reason that, if you've been seriously injured in a crash that wasn't your fault, you need the help of an experienced car accident lawyer in Lakeland. Your attorney will be able to help you obtain the medical attention you need by way of an examination that specifically determines whether or not your injuries meet the statutory threshold.
In addition, your Florida car accident lawyer can help you quantify the damages that you'll seek for pain and suffering. 
Given that these are not necessarily direct or tangible forms of loss such as what you'll find with medical costs, lost income and the like, a car accident lawyer in Lakeland should be the person who affixes either a number or a range to this form of loss if it's appropriate in a particular matter.
Car Accident Lawsuits and Jury Verdicts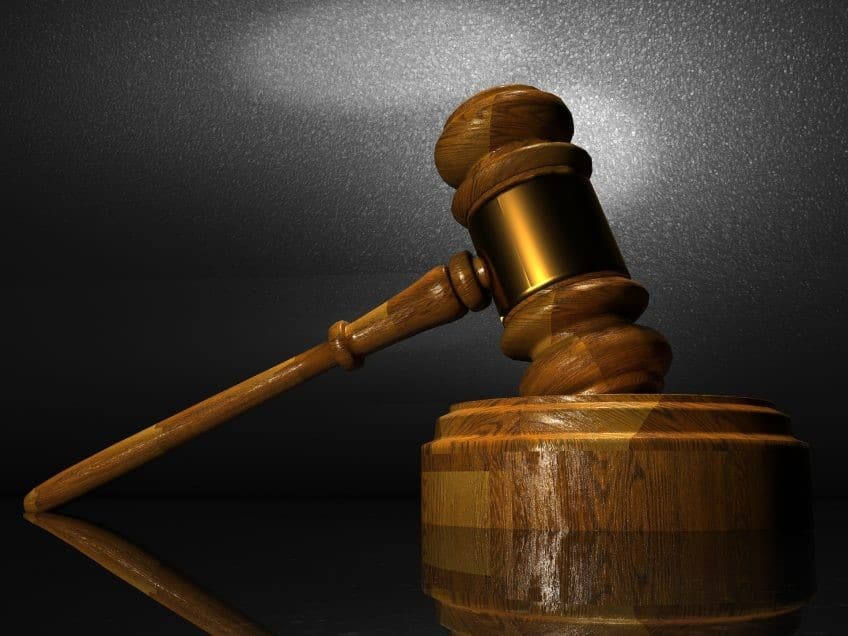 The next thing you need to know about a Florida car accident is that the person who caused the accident gets a setoff or credit in the amount of your no-fault coverage (see section 627.737, Florida Statutes) and any collateral sources (health insurance, write-offs, write-downs) for which there is no right of reimbursement or subrogation (see section 768.76, Florida Statutes).
This means that the person who causes an accident generally gets an automatic $10,000 setoff or credit. Hence, if the case went to trial and the jury awarded $10,000, then the jury would be unwittingly awarding you nothing at all. 
It also means that if you have $30,000 in medical bills but health insurance only paid $5,000, then the person who caused the accident is not responsible for the difference between what was billed and what was paid. The jury is never told what is going to be taken out of their verdict.
The jury is also never told if the defendant has insurance or how much money the insurance policy provides for.  Florida law specifically prohibits you from naming the insurance company as a party to the lawsuit (unless it's a first-party uninsured motorist case) and from even mentioning the word "insurance" at trial in most instances.
As the plaintiff in a Florida car accident case, the deck is automatically stacked against you from the beginning and this is why you will need professional legal help to take on the insurance company.
Maximizing Your Car Accident Case
There are several things that you need to do to maximize your Florida car accident case.  Ideally, you should get emergency medical care and then get appropriate follow up care.  This may include physical therapy or chiropractic manipulation, electrical stimulation, MRI's, CT's, EMG's, and visits with appropriate specialists in order to have your injury properly diagnosed.
You should also always be aware that the insurance company may be watching you to make sure that you are honest.  Insurance companies will frequently follow you to conduct surveillance.  They typically do not disclose that they have done so unless they get evidence that they believe will hurt your case.
If you have them, photographs can play a key role in proving liability in your case when there is a liability dispute.  If the other driver claims that they didn't do anything wrong, photographic evidence can refute what the other person says.  Having a dashboard camera showing the accident happening, including what you were doing at the time of the accident, is ideal, however, very few people have one. 
To maximize your compensation claim, call our car accident lawyers in Florida now.
Documentation Is The Key A Successful Claim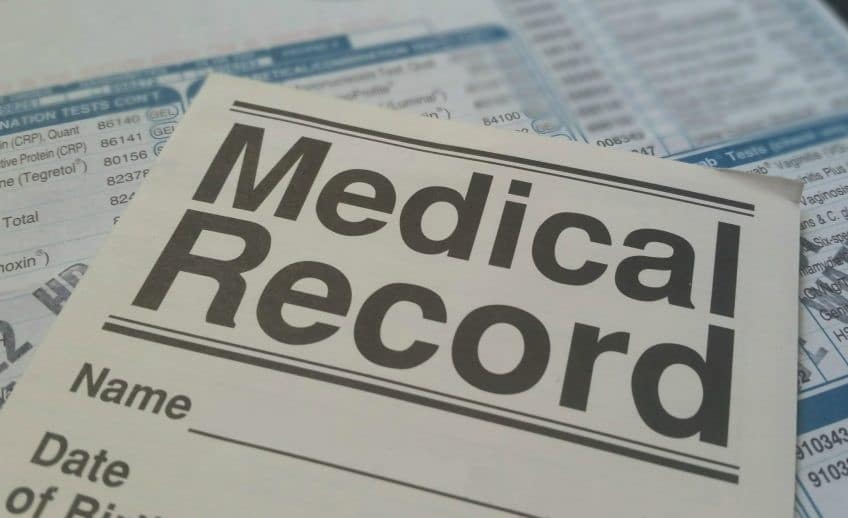 You should remember that the documentation is very important to your case, even if you are not getting better in response to the treatment.  Further, you should attend all of your doctor visits and follow all of your doctor's advice.  If something your doctor has recommended is not working for you, you may need a modified treatment plan.  
Regardless of what you do, you should not stop treatment until your doctor has released you on a "PRN" or "as needed" basis and has qualified you for a permanent injury rating.
While it seems obvious, you must get medical treatment in order for there to be documentation of your injuries.  No-fault coverage will typically be the first level of coverage.  If you do not have access to no-fault insurance or health coverage, we can help you get the treatment that you need for your case with a "letter of protection."
Central Florida Has Some Of The Most Dangerous Highways In The United States
The I-4 corridor has been found to be one of the most dangerous highways in the country according to studies that have been conducted.  Specifically, the stretch between Tampa and Orlando has the highest number of highway deaths per mile.  No one ever wants to think that an accident will happen to them, however, when it does you will need the best help in taking on the insurance companies afterward.
From 2008 to 2017, there has been a reported increase in the number of pedestrian fatalities due to accidents.  The Lakeland-Winter Haven metro area ranked 5th in the United States for deaths due to pedestrian accidents with cars.  Unfortunately, pedestrian and bicycle accidents seem to occur all too often in the City of Lakeland without adequate residential planning and an adequate public transportation system.
Contact Us Today for a Free Case Review
As a Lakeland car accident lawyer, I can show you how the law applies to your case and help you maximize the value of your case.  If you or a family member have been injured in a Florida car accident, call us to talk to an attorney about how to win your case.  
There are no fees or costs unless we recover money for you. Contact our car accident lawyers in South Florida for a free case evaluation. 
Click here for directions with Maps
Quick Answers to Common Car Accident Questions
When you spend years serving clients as a car accident lawyer in Lakeland, questions tend to arise from potential clients that are common in nature. Below you'll find some examples of those common questions. We encourage you to look them over if you've been wrongfully injured in a crash. However, if you have been seriously injured, we strongly encourage you to seek the advice of a car accident lawyer in Lakeland.
Every crash situation is different, every injury or set of injuries is different and every person's potential losses are different. Use the questions below only to obtain a basic perspective of the relevant laws in place, but make sure to get individual advice as soon as possible.
☑ Should I go to the ER after my car accident?
Yes-if you are hurting and think that something might be broken, if you have severe pain, or if you might have bleeding. Going to the ER after an accident could save your life. The ER will typically get x-rays for fractures and may perform a CT scan looking for internal bleeding. Your no-fault insurance will pay for your ER visit at 80/20.
☑ Why does my insurance company have to pay for my injuries if the accident wasn't my fault?
Florida is a no-fault state. This means that your own insurance company is responsible to pay for the first $10,000 in medical benefits on your behalf after an accident ($2,500 if your injury is not an "emergency medical condition").
Florida No-Fault Insurance
☑ Is a chiropractor going to help me?
If you have a soft tissue injury or a minor disc problem, chiropractic therapy can be very helpful in relieving pain. If you have a significant disc injury, you will need to be referred to a specialist.
☑ The accident was partly my fault. Do I still have a claim?
Yes. Florida is a "comparative negligence" state and the other person is responsible to pay for the damages that they have caused. Likewise, you will be responsible to pay for the damages that you have caused.
☑ The other driver doesn't have insurance. What do I do?
☑ I have a pre-existing injury or condition. Does that matter?
Under Florida law, you have a right to collect damages if someone else has caused your injury, including making a current condition that you have even worse than it already was.
☑ Can I get attorney fees if I win?
Maybe. A plaintiff in a car accident case does not have an automatic right to attorney fees upon winning. Instead, you might get attorney fees and costs paid for if there was a coverage denial (section 627.428, Fla. Stat.) or you filed a proposal for settlement (or offer of judgment) and the jury returned a verdict that was at least 25% greater than what you proposed.
Read More From Our Florida Car Accident Lawyers