Publix Ground Turkey Recall For Metal Shavings
Product Liability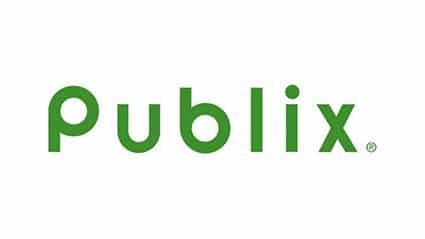 ---
Publix Supermarkets, Inc. announced a recall of 38,000 pounds of ground turkey due after metal shavings were found in some packets of meat.
Is My Ground Turkey Part Of The Recall?
If your package of turkey was produced on September 25 or 26, 2017 and was sold in 1.3 lb., 1.2 lb., or 1.0 lb. white styrofoam trays, then you may have recalled turkey.
The label should say "Publix ground turkey break WITH NATURAL FLAVORINGS" for 1.3 lb. trays.
For 1.2 lb. packages, the label should say "Fit & Active Fresh Ground Turkey With Natural Flavoring" (sold at Aldi).
For 1.0 lb. packages, the label should say "Weis Markets Fresh Ground Turkey Break."
All recalled trays display the digits of "7268" and "7269" on the sides.
Do I Have An Injury Claim?
You must have consumed the product in order to have an injury claim. If you discovered metal shavings in your product but did not consume it, then you do not have an injury case (although you should be entitled to any damages due under the recall).
The ideal injury case involves one where a person consumed the recalled product (before learning of the recall) and the product is linked to some sort of medical injury confirmed by a medical doctor.
If you have medical symptoms possibly related to an injury caused by metal shavings, a stool sample may be necessary to prove your case unless a metal shaving is surgically removed.
Possible injuries from ingesting metal shavings may include internal abrasions to the stomach and intestinal tract or infections. Symptoms may include unusual abdominal pain, signs of infection, or blood in the stool.
Documentation and preserving evidence are crucial to most product liability cases. Oftentimes, a product liability plaintiff will unknowingly dispose of the evidence only to find out later that doing so had an impact on the case. It should not be forgotten that the plaintiffs in civil cases have the burden of proof.
Reported similar cases include those where metal shards are unknowingly ingested after bristles broke off a metal barbecue grill brush during use.
If ingestion of metal is suspected, you should MRI procedures due to risks of strong magnetic fields until ruled out by a physician.
Contact An Attorney About The Publix Ground Turkey Recall
If you have medical symptoms as a result of consuming recalled ground turkey from Publix, you should seek legal counsel regarding whether you have a viable legal claim. Product liability cases are often brought by plaintiffs under "strict liability" theories of liability.
If we think that you have a viable case against Publix, we offer representation on a contingency fee (no fees or costs unless money is recovered for you). A consultation to determine whether you have a case is free.