Lake Wales Bicycle Accident on Chalet Suzanne Road
News Events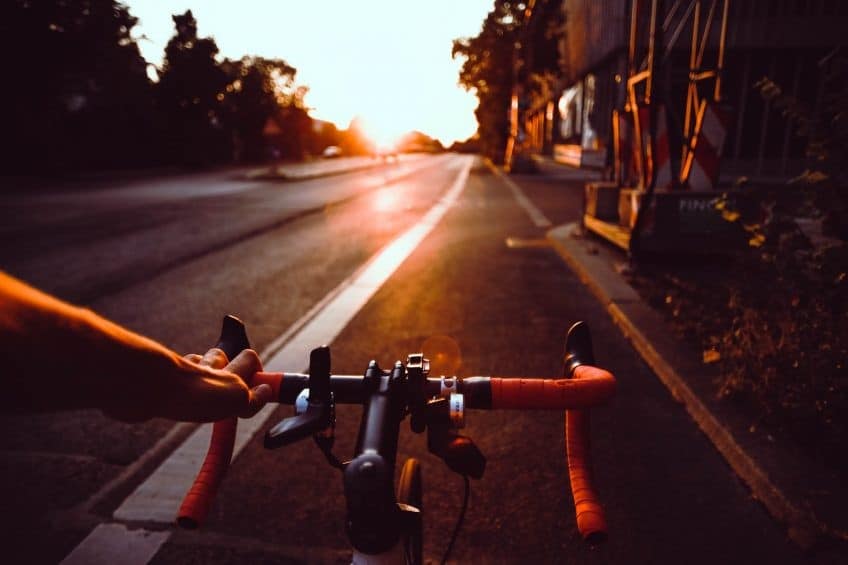 ---
Li Shangying was struck and killed while riding a bicycle eastbound on Chalet Suzanne Road in Lake Wales, Florida. Shangying was 63 years old and a Chinese citizen. The accident happened at approximately 10:15 p.m. on Thursday night when Erick Bond struck her going east with a 2008 Chevrolet Silverado truck. The area does not much lighting. Bond says that he attempted to avoid hitting Shangying but the bicycle went into his lane and he was, therefore, unable to avoid the crash. Shangying's bicycle had a flashlight.
What Equipment Do You Need To Ride A Bike At Night In Florida?
This accident concerns me in that there was a bike lane or shoulder that goes for many miles out from U.S. 27 in Lake Wales. The bicyclist perhaps did not have the flashing red light on the back that is required by section 316.2065(7), Florida Statutes:
(7) Every bicycle in use between sunset and sunrise shall be equipped with a lamp on the front exhibiting a white light visible from a distance of at least 500 feet to the front and a lamp and reflector on the rear each exhibiting a red light visible from a distance of 600 feet to the rear. A bicycle or its rider may be equipped with lights or reflectors in addition to those required by this section.
Bicycle Should Have Been Visible With Reflectors
Regardless of there being no mention of a rear flashing red light, the pickup truck's headlights should have been able to pick up either reflectors or the person's body from far enough away that this accident never should have happened. It is unfortunate that Ms. Shangying does not have family in the United States. Mr. Bond's story that the bicycle veered in front of his truck even though there is a bike lane should be closely scrutinized. If he had been paying proper attention to the roadway, he would have seen a bicyclist last night even without lights as it was a clear night with a very bright moon. Chalet Suzanne Road appears to have wide lanes and should have had ample room to go around if Mr. Bond has seen Ms. Shangying prior to impact. This is what makes me believe that he did not in fact see her prior to impact and why I have some difficulty believing that she veered into his path. In other words, if he saw her, then he should have given her enough room as he passed even if she were to drift a little bit. A wrongful death claim should be brought against Mr. Bond even if there is some degree of comparative fault on Ms. Shangying for not having a rear flashing light.
Talk To A Polk County Car Accident Attorney About Your Case
If you or someone you know has been injured in a car accident in Polk County, Florida, please contact a Polk County car accident attorney for a free consultation.