Uninsured Motorists
What Happens When The Other Driver Doesn't Have Car Insurance?
A little known fact about Florida law is that cars are not required to carry bodily injury liability insurance. Under Florida's financial responsibility laws, cars are required to have no-fault coverage and property damage liability coverage. As a result of this law, there are a number of cars driving out on the roadways with only the minimum no-fault and property damage coverage—those vehicles are not covered for when the driver hits and injures another person.
Get help from a Lakeland lawyer who handles uninsured motorist claims.  A consultation regarding your uninsured motorist claim is free.
While Florida law does require a driver who causes personal injuries to be able to respond in damages of at least $10,000 or their driver's license get suspended, that is little consolation to someone who has suffered an injury at the hands of a driver with minimum financial responsibility limits. For these reasons, we suggest that you always carry UM (uninsured motorist's or underinsured motorist's coverage) on your own automobile policy.
You cannot rely on other people to carry insurance on their cars.  You also cannot rely on them to carry enough insurance to cover your damages in the event that they hurt you.
When Must The Insurance Company Offer UM Coverage?
Florida requires auto insurers to offer UM coverage under the following circumstances:
When you buy a new policy (note- does not include renewals or adding/deleting a vehicle without changing coverage limits)
When you change your coverage limits
When coverage is being provided following a gap in coverage
When any of those events occur, your insurance company is supposed to get a new written rejection of UM coverage from you.  If they do not, you may be entitled to UM coverage by estoppel.
In addition, there are currently legal issues with electronic rejections of UM coverage as in GEICO v. Perez and Jervis v. Castaneda.  If your UM carrier says that you rejected coverage but you do not remember signing a UM rejection form, you may also be entitled to UM coverage by estoppel.
You Should Protect Yourself Against Uninsured Drivers
Your automobile insurance carrier is required by Florida law to offer you UM coverage in amounts up to your bodily injury liability limits. We suggest that you purchase as much bodily injury liability coverage and UM coverage as you can afford. Further, we suggest that you should not trust other drivers on the road to have sufficient bodily injury liability coverage to pay for your injuries should an accident happen. A frequent practice of insurance agents is to entice people to reject UM coverage in exchange for a small discount when they purchase their policy. We strongly advise you to buy UM coverage.
UM Stacking
Florida law also permits you to purchased "stacked" UM coverage. This means that you have the option to apply the UM benefits on all of your vehicles to a single claim. In other words, if you have $100,000/$300,000 of UM coverage on your policy and you elect to not purchase stacking, then you have $100,000/$300,000 of coverage at any given time while you are driving each vehicle (it is obvious that you can only drive one vehicle at a time). However, if you had elected to purchase stacking for that same UM coverage and you have three vehicles on your policy, then your UM coverage limits would be $300,000/$900,000 instead of just $100,000/$300,000.
Are You Required To Sue The Uninsured Motorist?
Florida does not require you to sue the uninsured motorist in order to sue an insurance company on a UM claim.  In Florida, your own insurance company "stands in the shoes" of the uninsured driver and may defend against your claim based on both liability and damages.  This means that your insurance company can say that you caused the accident or that you contributed in some way to the accident.  It also means that your insurance company has a right to challenge your damages, including the overall value and whether your injuries are permanent (remember that Florida's no-fault "threshold" applies to UM claims).
With that being said, your attorney may or may not choose to join the uninsured driver to your case.  Depending on the facts of your case, it may be important to keep the uninsured driver as a named defendant in your case to prevent your insurance company from "removing" your case to federal court based on "diversity of citizenship" jurisdiction.  Federal courts follow their own procedural rules and rules of evidence.  As a result, there are instances where insurance companies will prefer to litigate in federal court rather than state court.
Most insurance companies are set up as Delaware corporations (as most large corporations in America are) for liability and corporate governance reasons.  This fact makes each insurance company a "resident" of the state in which it is incorporated and designates its principal place of business.  This is true even when the company has authorization to operate in many different states.
Importance Of Filing A Civil Remedy Notice Of Insurer Violation
Before filing a lawsuit against your own insurance company, you should have an attorney file a civil remedy notice of insurer violation with the Florida Office of Insurance Regulation (FLOIR or also known as the "insurance commissioner").  This notice begins a 60-day "safe harbor" period in which your UM insurance company can pay its policy limits to you without any liability for insurance bad faith.  Your insurance company may also choose to make at least a partial payment to you and defend the remainder of your case by challenging the overall value of your case.
It is important to know that you generally only get one chance to file your civil remedy notice with the State of Florida and that you must do it correctly in order to have a viable bad faith claim later on down the road.  Proper filing of your civil remedy notice prevents the insurance company from getting off the hook because of a technicality.  To properly file your civil remedy notice, you must follow the statutory procedures in section 624.155, Fla. Stat. and you must identify what the insurance company has specifically done wrong.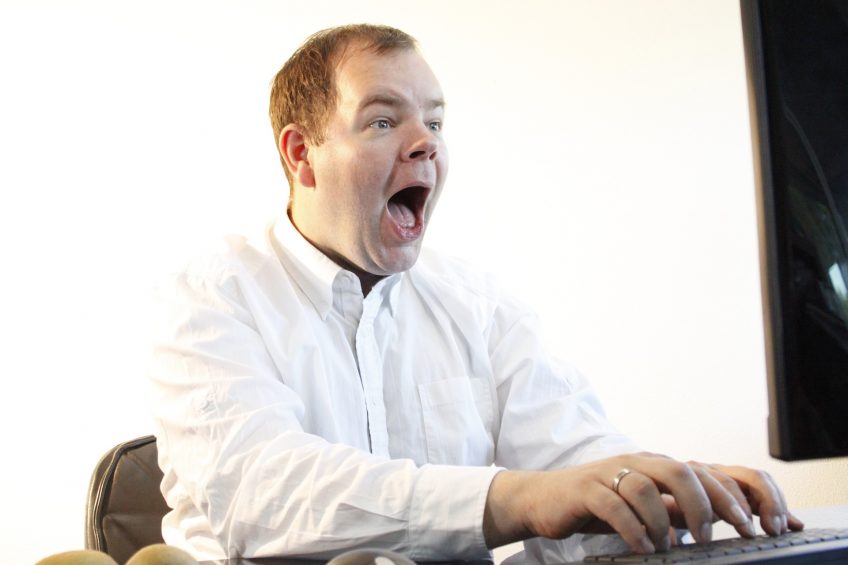 More often than not, the insurance company will claim that coverage is "available" to pay on your claim but they will effectively deny your claim with a "lowball" offer or no offer (by saying that you were adequately compensated by a settlement with the underinsured driver).  This also serves to delay your claim by forcing you to file a lawsuit.  The insurance companies do this in hopes that you will give up or take less money on your claim rather than hire a lawyer and fight it out.
You can search prior violations by the insurance company with Florida's Chief Financial Officer (CFO) here.
Authorization To Accept A Settlement With Underinsured Driver
We often encounter situations where a client comes to us already being offered policy limits from the underinsured driver or having already settled.  Section 627.727, Fla. Stat. requires that you obtain proper authorization from your insurance company before entering into a binding settlement agreement with an underinsured driver.  Failure to do so can result in possible prejudice to your insurance company and arguments that they do not have to pay on your claim.  Once that has happened, your attorney may be able to defeat those defenses despite failure to comply with the statutory procedure.  However, it is always best to follow the statutory process.
What Happens If I Am Offered Money But I Don't Want To Accept It?
Some UM carriers will send you a check for the amount of the offer in an attempt to get you to take it.  Should that happen, you may have the option of depositing the insurance company's check as a credit against anything more that you may be awarded in the future.
Why would they do something like this?
When you file a civil remedy notice of insurer violation, the UM carrier has 60 days to either offer policy limits or make a "reasonable" offer to resolve your claim.  If the UM carrier conditions the payment upon settling the entire claim, then they have the potential to face fines in the event that they are wrong about the value of your claim.
In many ways, it is often a "win-win" when a UM carrier offers you money but you can still sue for more if you want.  Whether you should do so or not is a question that can only be answered on an individual basis.
"Phantom Vehicles" And Road Debris
Whenever there is an accident caused by another vehicle that cannot be identified, the insurance company considers that unidentified vehicle as a "phantom vehicle."  This is essentially a hit and run case where your only remedy is against your own insurance company (because you can't sue someone you can't identify).
This situation actually happens quite frequently in Florida as contact between two vehicles is made and the driver responsible for causing the crash runs off.  You will need to make an uninsured motorist claim under these circumstances.
The same applies when debris in the road causes an injury to you or your passengers.  In order to be properly classified as an "uninsured motorist claim," the road debris must have come from or fallen off of another vehicle.  Under these circumstances, you should be entitled to your no-fault benefits as well as uninsured motorist benefits under your own auto policy.
On the other hand, you might have a liability claim for road debris if you are able to prove the identity of the vehicle where the road debris came from.  This situation also happens all the time in Florida as ladders, chairs, cargo, wood, 2×4's, and all kinds of objects fall off of vehicles due to improper loading or failure to secure the load.  See State Farm v. Hananian, 261 So. 3d 684 (Fla. 1st DCA 2018).
Hire a Qualified and Experienced Attorney to Take on an Uninsured Motorist
If you have been injured due to the negligence of an uninsured motorist or one who only carried a small amount of coverage, please contact a Lakeland car accident lawyer for advice on what you should do. The law regarding uninsured or underinsured motorists in Florida has several pitfalls that you should be aware and may need the assistance of professional car accident counsel to deal with. A consultation with a Lakeland car accident attorney is free.
Read More On Our Blog
For recent legal topics, please see our personal injury blog.  We assist clients located in Polk County, including Lakeland, Winter Haven, Bartow, and Haines City, Florida bring successful claims against their insurance companies after an accident caused by a driver without insurance or did not carry enough insurance.