Wrongful Birth Claims
Wrongful Birth Lawsuits In Florida
Florida law allows the parents of a genetically impaired or deformed child to sue for wrongful birth, which is a form of medical malpractice. The case establishing this cause of action is Kush v. Lloyd, 616 So. 2d 415 (Fla. 1992). This also known as a "wrongful life" claim.
If you have questions about whether you have a claim, get a free consultation with a Lakeland wrongful birth lawyer.
What Are The Requirements For A Wrongful Birth Case In Florida?
In Kush, the Florida Supreme Court stated that a "[w]rongful birth is that species of medical malpractice in which parents give birth to an impaired or deformed child and allege that negligent treatment or advice deprived them of the opportunity or knowledge to avoid conception or terminate the pregnancy."
The Court in Kush also said "[t]he primary object[ive] of a wrongful birth claim is to recover damages for the extraordinary expense of caring for the impaired or deformed child, over and above routine rearing expenses."
These are quotes from the case that announce the legal standards that must be met by the plaintiffs when bringing these causes of action. The Kush case involved a negligent failure to diagnose an inheritable genetic impairment after genetic testing had been ordered by the physician.
Who Can You Sue For A Wrongful Birth Claim In Florida?
The Kush case also announced that a plaintiff may bring a claim against the following:
a physician
a manufacturer of contraceptives
other "related" professionals for injuries caused when a negligently performed sterilization or contraception procedure results in pregnancy
Likewise, physicians who negligently perform vasectomies (typically a urologist) and tubal ligations (typically performed by an OB/GYN) are possibly subject to wrongful birth claims.
Physicians may also have an obligation to advise a patient against getting pregnant or having a child. In rare circumstances, an improperly performed abortion (dilation and curretage or D&C) may result in a live birth with severe injuries to the child.
Contraceptive manufacturers must have adequate instructions and warning labels about pregnancy, particularly when the contraceptive is used after being advised by a physician not to get pregnant or have children.
"Other related professionals" generally refers to radiologists, ultrasound operators, or anyone who accesses medical imaging and can detect problems with a pregnancy and should advise either the parents or the treating physician.
What Damages Can Be Claimed In A Florida Wrongful Birth Case?
As mentioned above, the primary damage that someone can claim in a wrongful birth case is the "extraordinary expense" of raising an impaired or deformed child. This means that the "average cost" of raising a child can be subtracted from a life-care plan. The remainder is the "damages."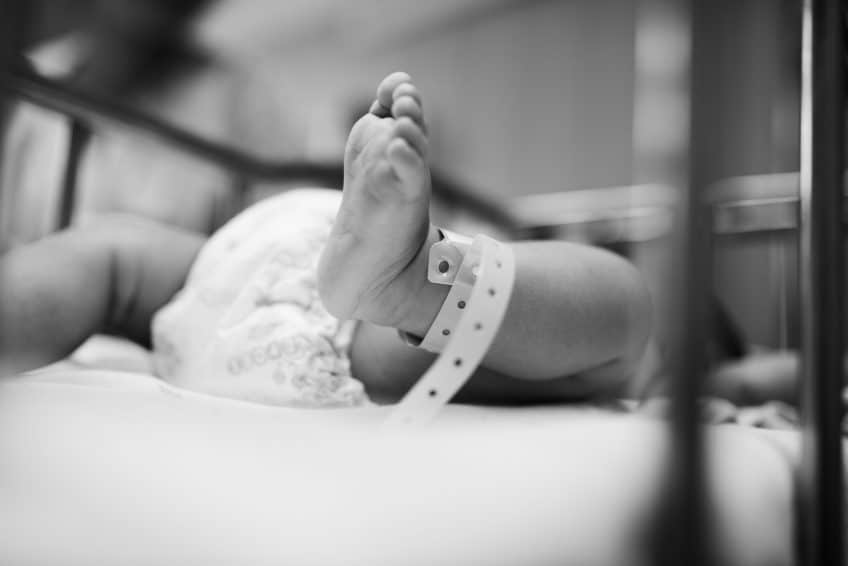 It is important to notice that damages for "extraordinary expenses" does not end at the age of majority because an impaired or deformed child who lives past the age of majority is still unable to live a normal life and support themselves.
Additionally, the parents have no legal obligation (although there may be a moral and ethical obligation) to support an impaired or deformed child past the age of majority. These damages belong to the child and not to the parent.
In addition to those extraordinary child rearing expenses and extraordinary expenses to the child for life, the parents in a wrongful birth case can claim damages for psychic injuries as a result of mental anguish.
What Is The Statute Of Limitations In A Florida Wrongful Birth Case?
Medical malpractice cases in Florida are limited by both a "statute of limitation" and a "statute of repose." Both of these are contained in section 95.11(4), Fla. Stat. The distinction between the two is largely academic.
Generally speaking, Florida claimants have 2 years after the date of a medical injury to file a lawsuit. The exceptions are noted below. There are also statutory "extensions" of 90 days that can be "purchased" by your attorney but are not required.
The deadline to file your medical malpractice case should be determined by your attorney because the answer may not be obvious.
Statute of Limitation
An action for medical malpractice shall be commenced within 2 years from the time the incident giving rise to the action occurred or within 2 years from the time the incident is discovered, or should have been discovered with the exercise of due diligence; however, in no event shall the action be commenced later than 4 years from the date of the incident or occurrence out of which the cause of action accrued, except that this 4-year period shall not bar an action brought on behalf of a minor on or before the child's eighth birthday.
Statute of Repose
When there is fraud, concealment, or intentional misrepresentation of fact that prevented the discovery of the injury, the period of limitations is extended forward 2 years from the time that the injury is discovered or should have been discovered with the exercise of due diligence, but in no event to exceed 7 years from the date the incident giving rise to the injury occurred, except that this 7-year period shall not bar an action brought on behalf of a minor on or before the child's eighth birthday.
Bans On Abortion
In 2019, several states passed bans on abortions.  Some of these bans are considered an effective "total ban" on terminating pregnancies.  While these laws are still subordinate to Roe v. Wade and cannot be enforced unless Roe v. Wade is overturned by the U.S. Supreme Court, the real message to pay attention to is the political movement behind the abortion bans.  As such, the future of these causes of action may be at risk.
Get Legal Help If You Find Yourself In These Situations
If you are the parent of a child with severe genetic or physical deformities and you feel that you were not properly advised of the risks, you should speak to a medical malpractice attorney in Lakeland, Florida to discuss whether you have a wrongful birth case. You may also have a case if you are the parent of a child who was subject to pre-natal injury from a pharmaceutical product or an improperly performed pre-natal procedure. Contact us today for a free case evaluation.
Check Out Our Legal Blog
Visit our blog for more information about personal injury and medical malpractice under Florida law.