Truck Accident Bartow, Florida SR60 At Armour Road
News Events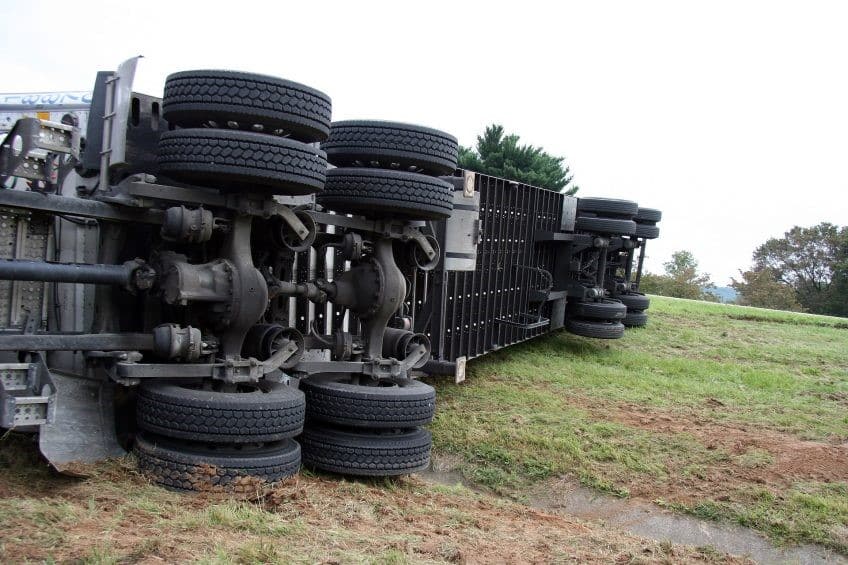 ---
A truck attempting to stop for a railroad crossing on S.R. 60 near Armour Road in Bartow, Florida flipped over as reported by The Ledger. It is unclear exactly why the truck flipped on its side while coming to a stop. However, if a vehicle were to veer off the roadway, there are some deep ruts present at this particular railroad crossing. In particular, the shallow angle of the railroad against the roadway makes for a very long crossing as opposed to one that is directly perpendicular. Fortunately, no other vehicles were involved in this collision.
Was It Necessary For The Truck To Stop?
Truck accidents in Florida are a major cause of injuries and death on the roadways. Drivers of trucks should always be looking for potential hazards that may cause an accident and avoid them. In this particular accident, it may have been completely unnecessary for the driver to even execute a stop. Only certain vehicles, such as school buses and trucks carrying certain hazardous materials, are even required to come to a stop at a railroad crossing. While I am not advocating disobedience of the law, an unsafe maneuver resulting in a crash is worse than failing to come to a complete stop.
Contact A Bartow Truck Accident Attorney To Talk About Your Case
If you or a loved one has suffered an injury as a result of a Bartow truck accident, please contact a Bartow truck accident lawyer for a free consultation.