Truck Accident on U.S. 27
News Events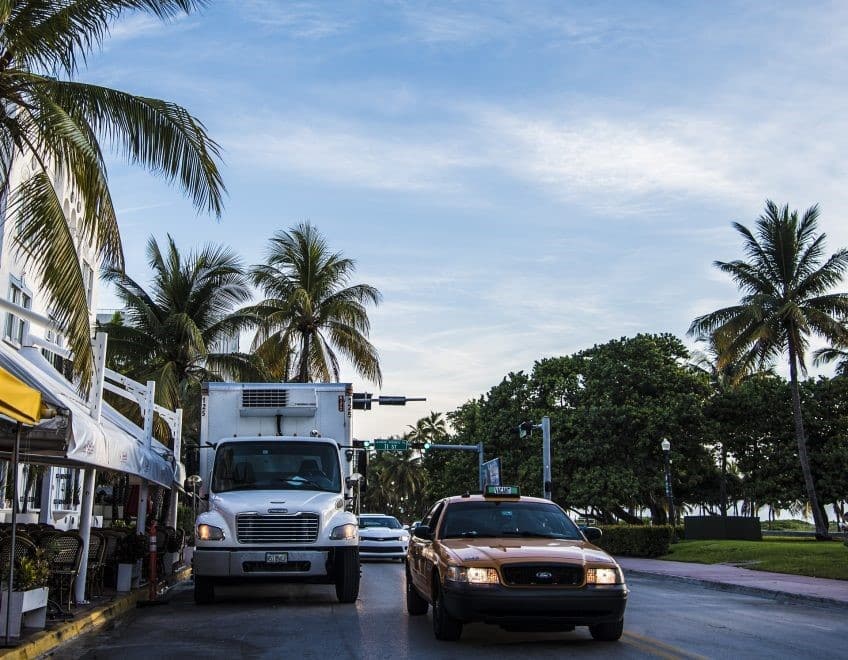 ---
This semi-truck accident, reported in The Ledger, appears to have occurred when the driver took a turn too fast causing the truck to flip over in Haines City, Florida. The accident occurred prior to 9:00 a.m. The driver of the semi-truck, Michael Albert Hansen turned left from U.S. 27 onto SR 544 in a 1997 Freightliner pulling a trailer. The driver said that he saw his trailer shifting. Mr. Hansen's semi-truck struck two signs in a crosswalk in addition to a 2012 Hyundai Elantra. The Hyundai was driven by Steve Ali. Mr. Ali was northbound on U.S. 27 and was attempting to make a right turn onto SR 544 at the time of the collision. Mr. Hansen was cited for careless driving and alcohol was not a factor. Injuries are possible as a result of this collision.
Semi-Truck Turning Too Fast
This is a classic case of a semi-truck attempting to make a turn too fast. Semi-trucks can have a gross weight of 80,000 lbs. The top of their loads can reach 13 feet in height. With weight that can extend that high, a semi-truck driver needs to be particularly cautious when making a turn. Further, based on the driver's statement to police (which is privileged) that his trailer "shifted," it is possible that the load inside the trailer was inadequately secured. When a load "shifts" midway through a turn, it can cause an uncontrollable reaction that tips the truck.
Contact A Haines City Truck Accident Lawyer To Discuss Your Case
If you or a loved one have been involved in a semi-truck accident, please contact a Haines City truck accident lawyer for a free consultation.