Birth Injury
Birth Injury and Preventable Injuries During Delivery Last the Lifetime of Both Parent and Child
An injury suffered during birth is a very serious matter that can have a tremendous impact on a family, not only emotionally but also financially. The injuries to the child and the family last a lifetime. At Russo Law, a birth injury attorney can evaluate whether your birth injury case is legally actionable due to a hospital or doctor's negligence and can help you obtain compensation for the costs of additional medical treatment, therapy, special education, and other specialized needs for your child.
These injuries are different than those involving a "wrongful birth" case.  Contact us today to schedule your free consultation with a Lakeland birth injury lawyer.
Was Timely and Appropriate Care Delivered?
The first thing that needs to be determined is how your child was injured during birth. A birth injury can result from a number of things that went wrong during the delivery such as improper use of equipment such as forceps or vacuums, a delay in recognizing the need for a Caesarian delivery or C-section, undetected damage to the placenta, inappropriately treated infection, or hypoxia due to an umbilical cord problem.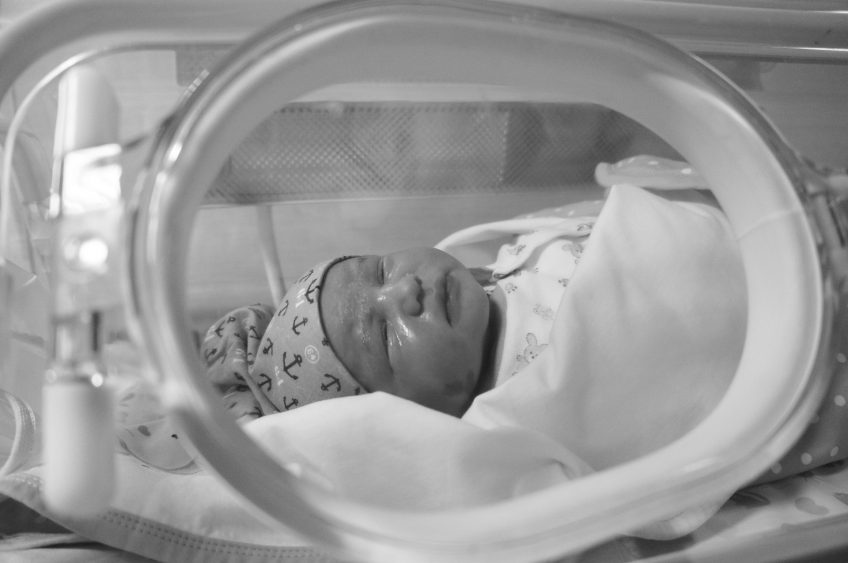 If you have any question whatsoever whether you child was injured due to medical malpractice, you should contact us for a free case evaluation.
Hypoxia and Physical Trauma
Common newborn injuries that should be evaluated for medical negligence are any sort of brain damage or injury, any physical trauma during delivery or immediately thereafter, brachial plexus, shoulder dystocia, Erb's palsy, cerebral palsy, paralysis, and any hypoxic event.
The damages that you may be able to recover in your case are for medical expenses in the past and to be expected in the future (including in-home nursing care, special equipment or vehicles necessary for the ongoing and future care of the child, modifications to a home to include ramps and other handicap equipment, family and mental counseling), lost income of the parent, past and future pain and suffering, a loss of consortium, companionship, or parental guidance, and the loss of enjoyment of life in the past and in the future.
Florida Birth-Related Neurological Injury Compensation Association (NICA)
Certain birth related injuries are limited to Florida's NICA program and your claim is decided by an administrative law judge.  Generally speaking, there are forms that your OB/GYN will have requested your signature on before the delivery and limit your right to sue in civil court.  This is not always a bad thing as the NICA program can offer generous benefits to some.
In order to qualify for NICA, your child's injury must meet a relatively narrow definition.  Section 766.302, Fla. Stat. makes the following definition:
"Birth-related neurological injury" means injury to the brain or spinal cord of a live infant weighing at least 2,500 grams for a single gestation or, in the case of a multiple gestation, a live infant weighing at least 2,000 grams at birth caused by oxygen deprivation or mechanical injury occurring in the course of labor, delivery, or resuscitation in the immediate postdelivery period in a hospital, which renders the infant permanently and substantially mentally and physically impaired. This definition shall apply to live births only and shall not include disability or death caused by genetic or congenital abnormality.
You generally have a five year time frame to file your NICA claim and NICA is an exclusive remedy in place of all other legal liability.  The only exception to that is when there is clear and convincing evidence of bad faith, malicious purpose, or willful and wanton disregard of human rights and that you file your lawsuit before a NICA award is made (see section 766.303, Fla. Stat.).
Hire a Medical Malpractice Injury Lawyer to Help You Today
If you have any questions or concerns about whether you have a birth injury case, please give us a call or contact us today. Our attorneys will determine whether you have a good medical malpractice case. Our office serves clients in the Tampa Bay area, Central Florida, and Polk County including Lakeland, Winter Haven, Bartow, and Haines City, Florida.
See Our Blog for More
For recent legal topics, please see our personal injury blog or read our answers to frequently asked questions.  We help parents located in Polk County, including Lakeland, Winter Haven, Bartow, and Haines City, Florida facing the difficulties after an injury occurs to a child during the birthing process.